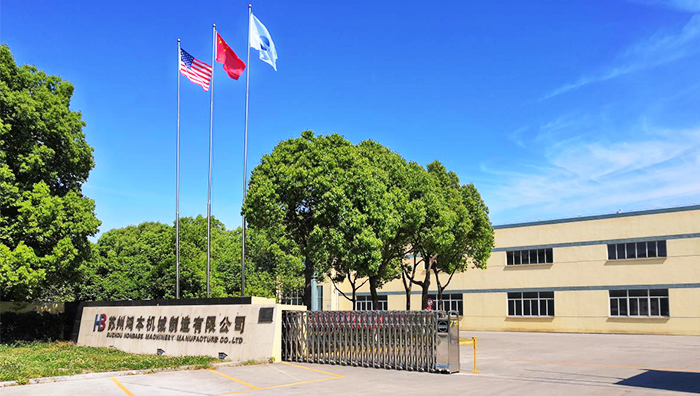 Suzhou Honbase Machinery Manufacture Co., Ltd. is a wholly foreign-owned enterprise invested by China MAT Group in China. It is located in the beautiful and rich Yangtze River Delta. It is located in Kunshan High-tech Development Zone. The geographical environment is superior and the traffic is convenient. The company was established in 2003, the total registered capital of $ 15,400,000.00, the plant covers an area of 86,000 square meters, plant area of about 50,000 square meters, net assets of more than 130 million.
The company is a manufacturer and distributor of air compressor products in the United States. Its Sanborn brand has a long history of more than 50 years and is characterized by its unique technological innovation capability in the US market for a long time. leading position.
Suzhou Honbase relying on the technical advantages of the headquarters, with the world's leading manufacturing equipment, the main production of a full range of air compressor products and garden machinery and high pressure cleaning machine, the company has nearly 700 people in 2012 only exports of US air compressor more than 600,000 Taiwan, sales of more than 330 million. The company has 32 sets of high-precision CNC machining centers, 15 CNC lathes, 8 large-scale automatic die-casting machine, 3 automated storage barrels of welding lines, more than 10 automatic air compressor, garden machinery, engine and motor assembly line, the main Parts all homemade.
The company also has a leading domestic testing equipment, including two automatic three-coordinate detector, a F20 spectrum analyzer and the entire air compressor integrated testing equipment, and non-destructive testing room, and so on.
The company's products have been a number of international professional certification, including TS16949 and ISO9001 quality system certification, but also the earliest batch of ASME certified enterprises and made a domestic pressure vessel production license. The company or the state that the high-tech enterprises and Suzhou is a foreign R & D institutions, the company has access to more than 20 national patents and a high-tech products.
The company has fully implemented lean production mode, and all ERP management, Suzhou Hongben will rely on continuous technological innovation and sophisticated manufacturing equipment and excellent quality management system for domestic and foreign customers with quality products and services.